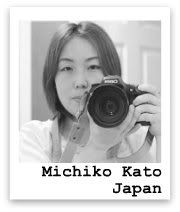 Hi!! My name is Michiko Kato. I live in Osaka, Japan with my dear husband and our three lovely children. I started Scrapbooking since about 2007. My favorite style are simple and clean, shabby chic and collage.
Thank you for this opportunity. I hope I can contribute greatly to the success of this great team.
Visit Michiko's blog:
S-photo time
Michiko joins the team as a 12x12 designer...and here's her beautiful, soft layout based on Sketch #69!
Welcome Michiko!