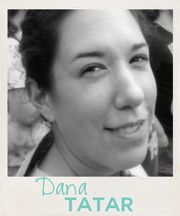 Only a few more introductions to go! We have such a fab design team lined up for you. Without further ado, please welcome...
Preferred scrapbooking medium | 12x12 with paper and glue
What inspired you to begin your creative journey?
I started scrapbooking to preserve memories after the birth of my first daughter 6 years ago and now I enjoy the creative outlet.
If you were to describe your scrapbooking style in five words, what would they be?
clean and simple shabby chic
What type of camera do you use?
I use a Panasonic Lumix. I love that this camera fits in my pocket and is also waterproof and sand-proof, a must when you live 5 minutes away from the ocean.
Where do you do most of your scrapbooking?
I don't have a dedicated scrap room so I start most of my layouts on a desk located in the common space of my home and quickly spread out to all other available flat surfaces.
What time of day are you most creative, and what inspires you to create?
I'm most creative and productive in the mornings. I love to mix products from different collections on my layouts and I frequently find inspiration in music, poetry and pop culture. I also like to incorporate color palettes from advertisements and window displays in my projects.
Why do you love sketches?
I have a tendency to create the same page design every time I sit down at my craft table. I have several elements that I usually incorporate into my designs and I have to make a conscious effort to not repeatedly used them on every project. Sketches are wonderful because they add variety to my work and help me to use my supplies in a faster and more efficient way.
--------------------------------------
True to her style, Dana has create shabby chic layout based on Inspired Blueprints sketch 65...
Inspired Blueprints | Sketch 65