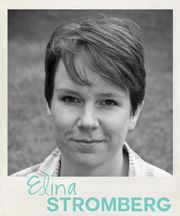 Today, I have the pleasure of introducing another fab design team member here at Inspired Blueprints!
Preferred scrapping medium | Paper in size 12x12
What inspired you to begin your creative journey?
I have made hand crafts as long as I can remember. Sewing, knitting, crocheting, and stitching I learned at school at a very young age. I have always loved to paint and draw, and paper has been my favourite material for different kinds of projects.
My wedding in 2003 was a kick-start for the paper crafting hobby. When going through stores to find decoration ideas I discovered the amazing world of paper crafting tools and supplies. I did not even know such things existed! I bought my first stamps and started making cards for Christmas and for my friends' birthdays. It was so much fun!
Summer 2009 I was browsing through internet looking for card making ideas and came across a Finnish scrapbooking challenge site. At that time scrapbooking was a quite unknown hobby in Finland; none of my friends had even heard about it. However, I wanted to give it a try, made my very first layout, opened a blog, and got hooked.
If you were to describe your scrapbooking style in five words, what would they be?
Describing your own style is always difficult. I would characterize my style as colourful, quite simple but yet carefully planned. I do put a lot of emphasis on the photo selection and matching all the page elements together. I'm a slow scrapbooker, and creating one layout always takes me several hours. I truly admire those talented scrapbooking artist who are able to make incredible layouts in no time!
What type of camera do you use?
I'm a true nikonist. I love my D-SLR Nikon D800. As backup I still occasionally use my old D7000.
Where do you do most of your scrapbooking?
Most of my scrapbooking is done at home. However, I also like to meet my scrapbooking friends and attend to crops and events.
What time of day are you most creative, and what inspires you to create?
My days as a IT project manager are busy, and scrapbooking is for me a way to balance the hectic working days. In the evenings when the kids are sleeping, I love to take out my patterned papers, get my hands messy with gesso and ink, and create something beautiful.
Why do you love sketches?
Sketches give me an inspirational kick-start. They get my creative juices going. Sometimes the end result is quite different from the original sketch but very often I use a sketch as a starting point – regardless of what kind of project I'm working on.
------------------------------------------------
Check out Elina's style! Here she's created a layout based on Inspired Blueprints sketch 59.
Inspired Blueprints | Sketch 59