This week we have a fun one photo layout, which uses a standard sized 6x4 photo...we've all got one of those in our stash! Check out the gorgeous layouts the design team have created this week...
Layout by Arianna Festi
Arianna has flipped the layout upside, and moved the title onto the banner. Love the little triangles Arianna has added to the corners.
Layout by Cassie Wiscarson
Cassie has swapped out the 6x4 photo for a 5x7, which works equally as well. The title and journalling have been moved as well.
Layout by Elina Stromberg
Elina has followed the sketch pretty closely and only removed the journaling tags: Elina has also included a misted background, chipboard banner, and layers of patterned paper underneath her photo.
Layout by Fiona Johnstone
Fiona has

used die-cut shapes for her background and brought the sketch in a bit closer, swapping the journaling to the right hand side in the form of stickers.
Layout by Rikki Graziani
Rikki has flipped the sketch so that the bunting appears at the bottom. She has also rotated the photo so that it appears in landscape orientation.
Layout by Steffanie Seiler
Steffanie has remained trued to the sketch, adding some very subtle misting to the background but otherwise letting the woodgrain shine. The tags were eliminated to accommodate a longer title and a larger free-form journal space. Steffanie loved the owl and the banner so kept those from the sketch to enhance the theme of her layout.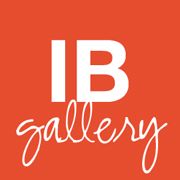 Upload your layouts into the
Inspired Blueprints gallery
for your chance to win one of our fabulous monthly prizes.
We're looking forward to seeing your takes!
Here's sketch 99 again...